NICE PICTURE SENT FROM CUSTOMER IN USA , SHOWS A FRIEND "GIFTING " HIS  BSA AIRBORNE BICYCLE TO NEXT GENERATION . WE ARE AFTER ALL,ONLY CUSTODIANS .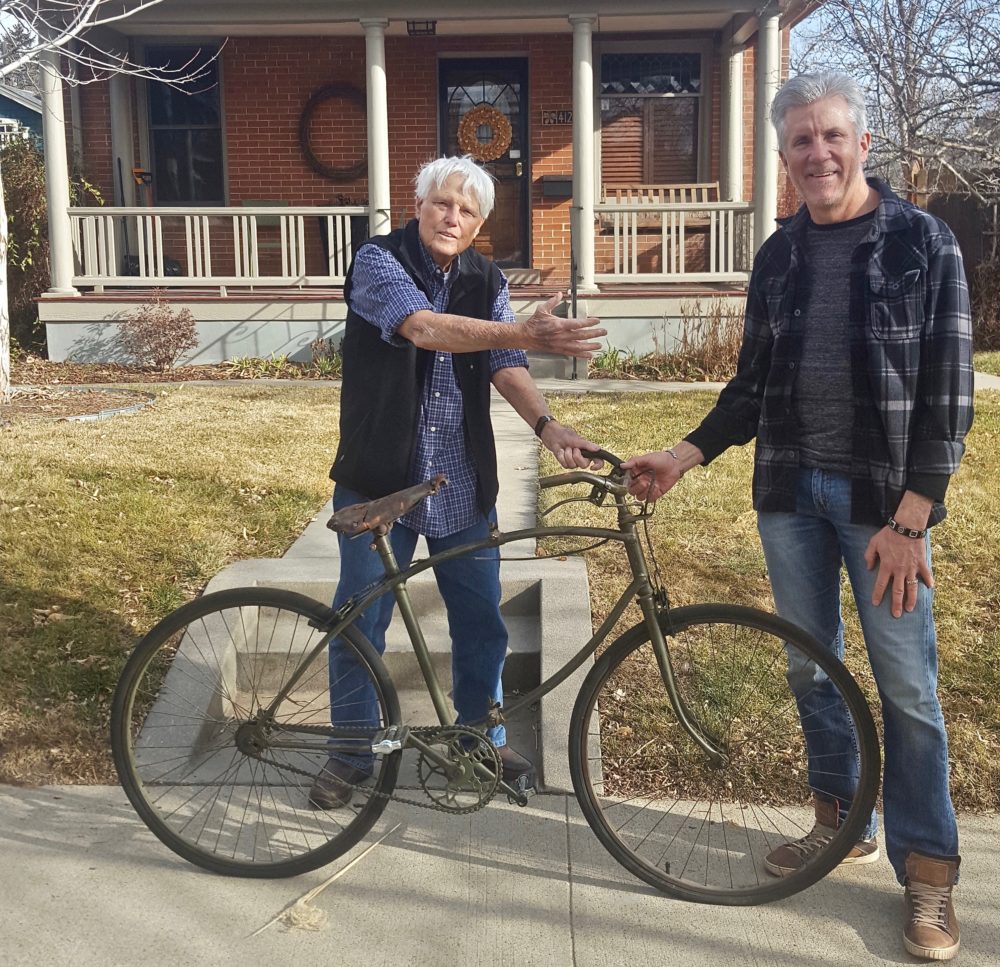 A VERY HAPPY CUSTOMER FROM U.S.A.  A VERY NICE BSA (DOES NOT LIKE THE SNOW ?)
THIS 16H NORTON ENGINE AND LUCAS MAG/DYNAMO ARE STILL PLUGGED AND IN ORIGINAL WOODEN TRANSIT CASE ,SINCE 1950.
WAS RECONDITIONED IN WORKSHOPS AND STORED .
SAUNTON SANDS DEVON D-DAY EVENT . GREAT TIME AND GREAT RIDING ! MY FAVOURITE PICTURE THIS LAST YEAR . MY SON NOW 15 YESTERDAY . -HAPPY BIRTHDAY SON .
Stuart Bray Motorcycles Limited is a long established company based in south-east England, specialising in British Military motorcycles and bicycles, concentrating mainly on spares. Our stock ranges from high quality museum pieces to restoration projects.
We also offer a wide range of rare genuine spares for WM20, Norton 16H and other WW2 Motorycles and Bicycles. This stock has a high turnover rate and is continually being replenished.
Thank you for visiting Stuart Bray Motorcycles Limited. This site is regularly updated to include current stock.
WANTED: BSA WM20s – Best Prices paid, will import.
WANTED -ANY WW2 BRITISH 2 WHEELERS OR SPARE PARTS .
WE ARE CURRENTLY SORTING OUT OUR UNIT IN GOSPORT TO PRODUCE SIDECARS AND BODIES . WATCH THIS SPACE !!